A NUTTY NUT NEWS NETWORK EXCLUSIVE
Billy Benedict and Frank Coghlan, Jr Interviews 1990
by Steve Wichrowski, Jr.
Text by Mike David and Dean McKeown.
We recently found in our archives a two part celebrity audio interview not available for over 20 years. It involves two character actors from the classic film era of the '30s and '40s.
The first audio is a brief talk with William "Billy" Benedict, best remembered for his juvenile roles in the Little Tough Guys Series and the Bowery Boys films. He also appeared briefly with the Boys in "Great Guns".
The second interview is an extensive and fascinating discussion with Frank "Junior Coghlan" who appeared in 3 early Our Gang films. He recounts his appearance in the renowned "Public Enemy" (1931) as a youthful James Cagney and also recalls his work with a young Shirley Temple.
Billy is best remembered as Billy Batson ("Shazam!") in "The Adventures of Captain Marvel" (1941) and he describes one of the scenes from that film.
These exclusive interviews were recorded by our Roving Reporter Steve Wichrowski, Jr., at the 1990 Way Out West Annual Banquet in Los Angeles.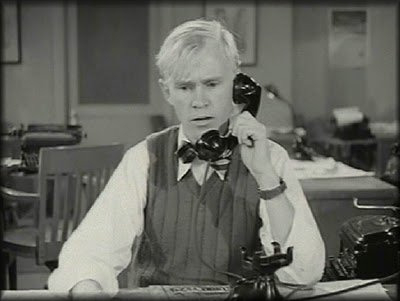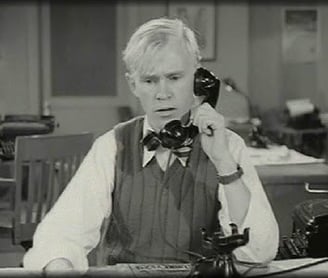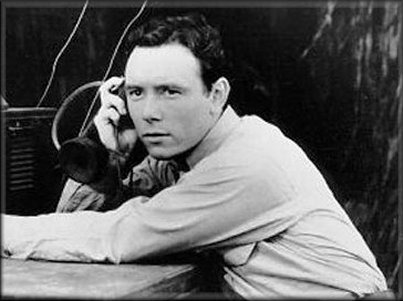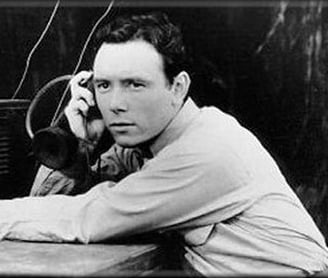 William Benedict
(April 16, 1917 – November 25, 1999)
Born in Haskell, Oklahoma William Benedict made his Hollywood debut in 1935 appearing alongside Edward Everett Horton in $10 Raise. William quickly became a a regular in films frequently playing juvenile roles. 1939 saw him appear in Universal Pictures Little Tough Guy series, the same year he appeared in Laurel and Hardy's Great Guns. From the Little Tough Guy series Benedict moved into The East Side Kids which later became The Bowery Boys (1946) where he stayed until 1951. William continued to work extensively in films and television until the late 1980s and appeared alongside greats such as Stan Laurel, Oliver Hardy, W.C. Fields, Paul Newman, Henry Fonda and Robert Redford.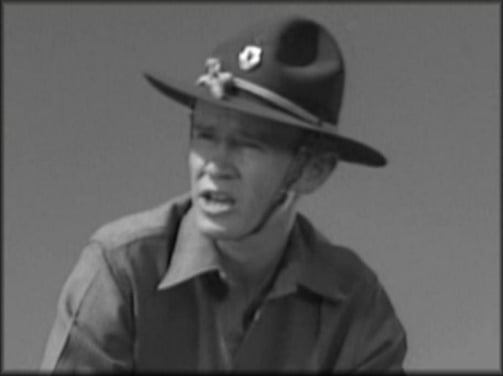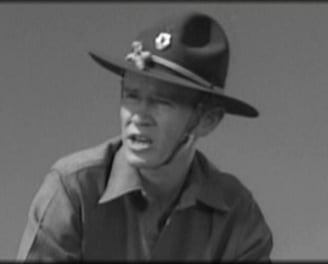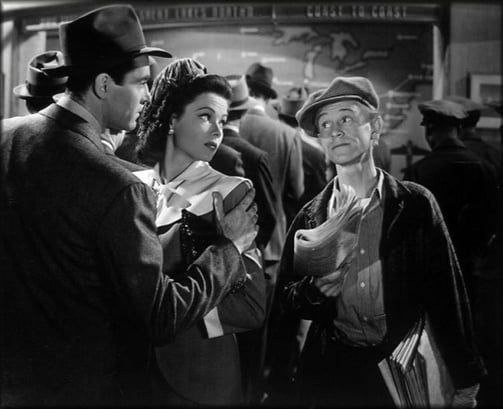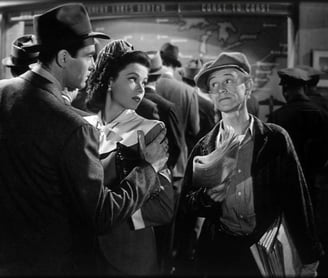 Henry Fonda, Gene Tierney and William Billy Benedict in Rings on Her Fingers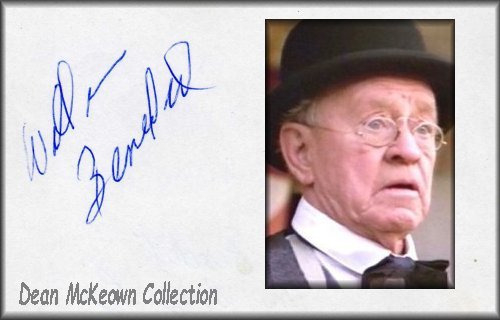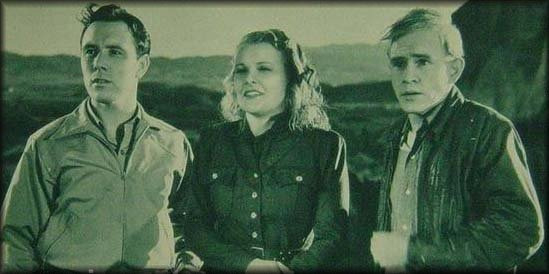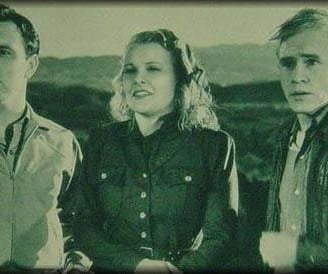 Frank, Louise Currie and Billy in Captain Marvel
Frank Coghlan, Jr.
(March 15, 1916 – September 7, 2009)
Also known as "Junior Coghlan", Frank Coghlan, Jr. was born in New Haven, Connecticut, shortly after his birth his parents made the move to Hollywood. Frank started appearing on film in 1920 and quickly became one of Hollywood's most popular child stars. He appeared in the early Our Gang films for at Hal Roach Studios. He proved so popular that he was quickly signed to a long contract by Cecil B. DeMille who described him as "the perfect example of a homeless waif". As his career continued to shine the press frequently reported on his schooling as well as his film roles. In 1929 a newspaper story stated that the twelve-year-old actor was "recognized by the motion picture public as the leading juvenile screen player in the world." With the advent of talkies Frank's star continued to shine and he appeared alongside many of the greats of the time and helped launch the career of Shirley Temple. By the late 1930s juvenile parts became more difficult to get as Frank was no longer 'Junior'. He had a small role in Gone With the Wind before re-establishing himself in Republic Pictures serial Adventures of Captain Marvel. Coghlan would transformed into Captain Marvel (played by Tom Tyler) by saying the magic word "Shazam." Frank's became widely recognised for his role in the Captain Marvel series for the rest of his career, in later life he commented:

"There's a whole cult of people out there who are fascinated by Captain Marvel. I'm getting invited to a lot more things these days. They think I'm a celebrity."

After spending twenty-three years as an actor Frank joined the Navy and served with distinction for a twenty-three year stint before returning to acting in 1965 and going onto appear in motion pictures, television programs, and commercials. He published an autobiography in 1992.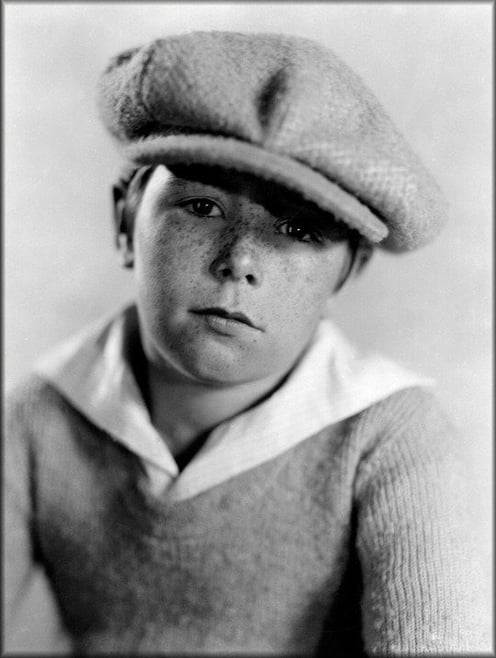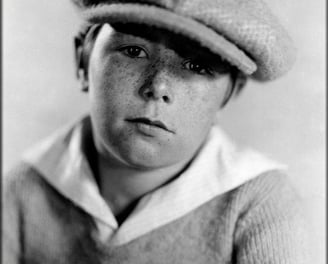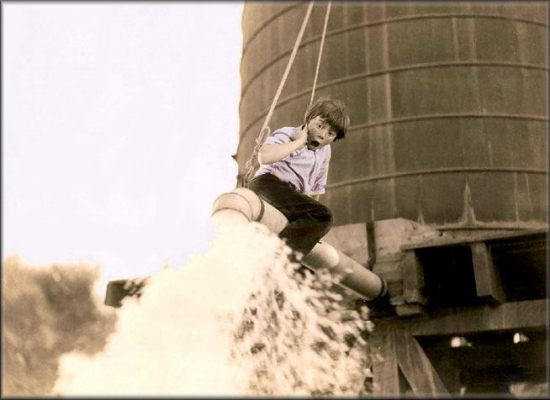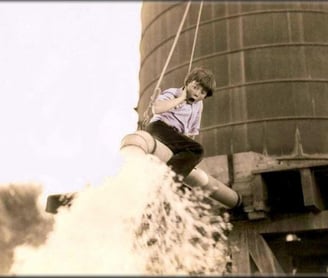 Frank Jr Coghlan in Rubber Tires, 1927