We actively encourage everyone to get involved, if you have a Laurel and Hardy image or picture associated with The Sons of the Desert, Hal Roach Studios or a Laurel and Hardy co-star that you would like to share then please do get in touch using the 'contact us' box above. We would especially like to hear from you if you have images, information or anecdotes relating to any of the people or events featured in our audio catalogue.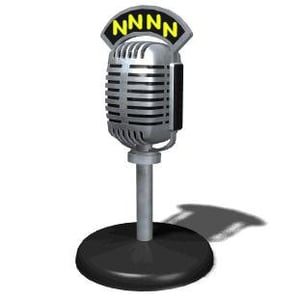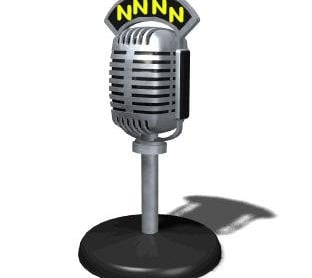 A book forty years in the making! To celebrate our fortieth anniversary The Nutty Nut News Network is proud to announce the publication of a FREE ebook!
FROM SMALL ACORNS:
FORTY YEARS OF THE NUTTY NUT NEWS NETWORK
By Mike David and Dean McKeown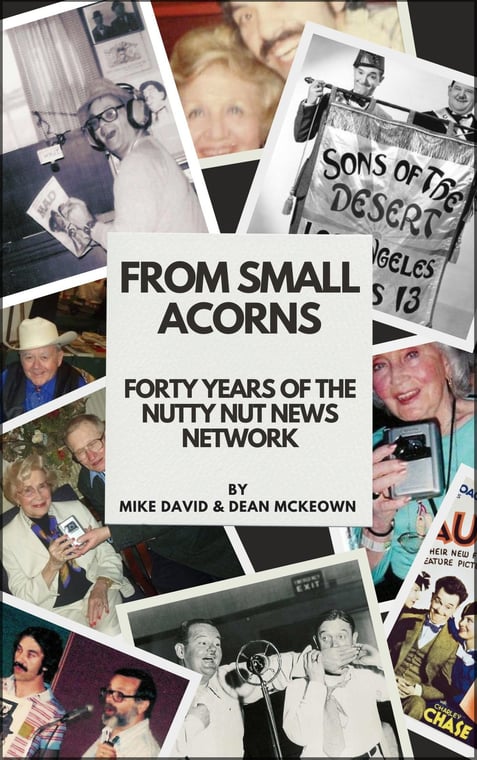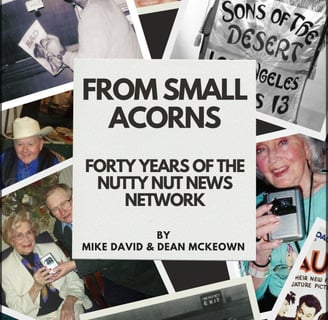 Spanning the first forty years of The Nutty Nut News Network, From Small Acorns: Forty Years of The Nutty Nut News Network, has over two hundred and fifty pages and is split into three parts.
Part One details the formation and early years of The Nutty Nut News Network and features an interview with Nutty Nut News Network founder Guido Cipriani and co-founder Mike David's memories of Guido and those early years.
Part Two features transcripts from some of our most popular interviews with Sons of the Desert and stars from the golden age of cinema, many of whom had links to Laurel and Hardy, Hal Roach Studios and Our Gang, such as Jean Darling, Payne Johnson, Felix Knight, Henry Brandon and Jacqueline White. Also featured for the first time is an informative interview Mike David conducted with silent screen star Harold Pavey.
Part Three covers the online years of The Nutty Nut News Network and includes a look back at some of the news stories we have featured over the years.
This ebook is dedicated to the man who conceived The Nutty Nut News Network, Mr Guido Cipriani, and is offered freely in keeping with Guido's desire for Sons everywhere to have the opportunity to keep in touch and enjoy the sharing of material related to Stan and Ollie.
This free ebook is offered in PDF format and is just under 9MB in size, the free ebook will be emailed so please ensure your mail box can receive a file of this size and that your digital device, computer etc. can open Portable Document Format (PDF) files.
We aim to email the ebook to you within 24 hours.
Send your email address to nuttynutnewsnetwork@gmail.com to get your FREE copy today!
This year sees The Nutty Nut News Network celebrate its 40th anniversary.
The Nutty Nut News Network Show was a long running audiotape series of Laurel and Hardy related material conceived by the late Guido Cipriani, Grand Sheik of the From Soup to Nuts Tent in Norwich, Connecticut, USA. The show was established as a way for all members of the Sons of the Desert to keep in touch since, when the series began in 1983, there was no worldwide web as we know it today.
Speaking to Steve Wichrowski Jr. at the 1986 Valley Forge International Convention Guido Cipriani said:
'The first show I mailed out twenty-five tapes, three months later I mailed out another fifty! What I did was I put on the tape that I was looking for help and I asked other Tents to send a message on tape. That's the way the thing got started.'
In 2005 The Nutty Nut News Network moved online to continue to offer this audio material freely to all fans of Laurel and Hardy whilst preserving it for future generations.
As part of our 40th anniversary we have decided to redesign the website which also coincides with a shift to a new server. We hope any resulting issues will be limited.
We would like to take this opportunity to thank all our contributors and followers for their support over the years and look forward to another forty years of fun, laughter and happiness!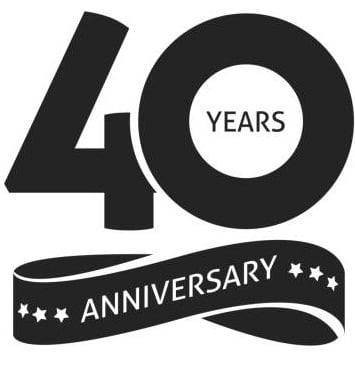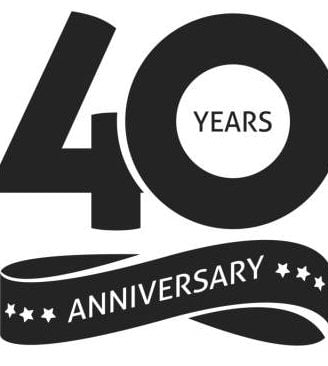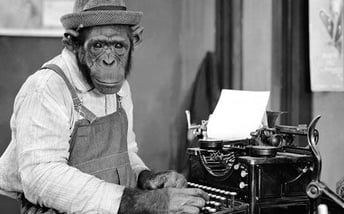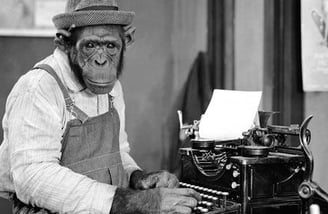 Above: Site redesign member!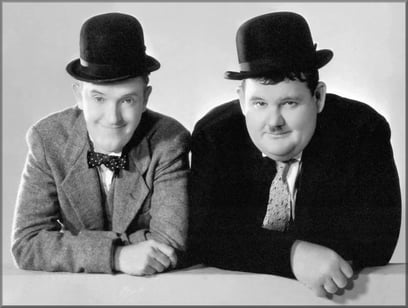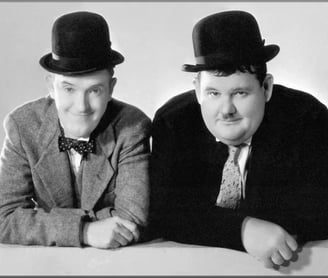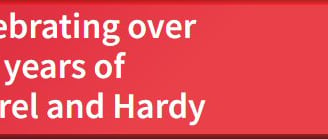 A new website celebrating the Sons of the Desert, its Tents and events has been launched by Jack Winstanley of the Dirty Work Tent of Wigan. Click below for further information.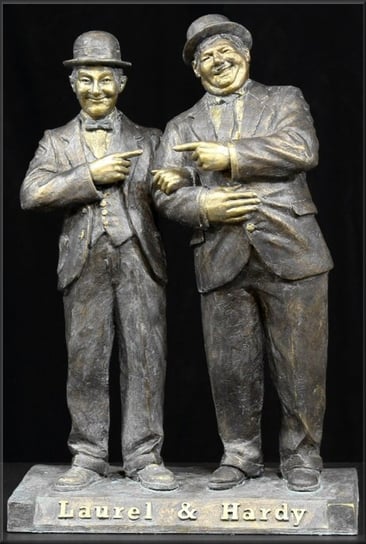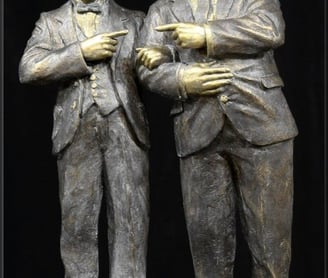 The Laurel and Hardy Statue Fund
Help us build a tribute in bronze to Laurel and Hardy. The life size statue will be placed at the Laurel and Hardy Museum in Harlem, Georgia, this is the perfect place for the Statue as it is Oliver's birthplace and home town.
The life size statue will be cast in bronze and sculpted based on a famous photo of The Boys.
During the 30th annual Oliver Hardy Festival we met with the Mayor of Harlem and City Manager and received approval for placing the Statue in Harlem. This was officially announced at the opening of the festival.
The life size bronze sculpture will cost $91,500. We need your help to raise the funds.
With the help of the Sons of the Desert and friends we can make this happen. With your donations we will have a statue of Laurel and Hardy in the United States, the other Laurel and Hardy Statue is in front of Coronation Hall in Ulverston England.
For further information please visit www.laurelandhardystatue.us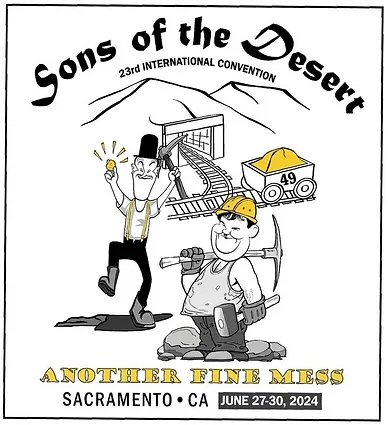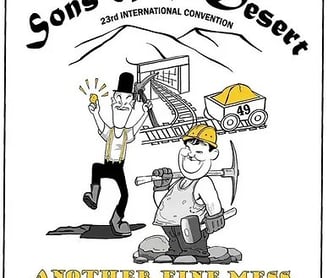 Sons of the Desert 23rd International Convention